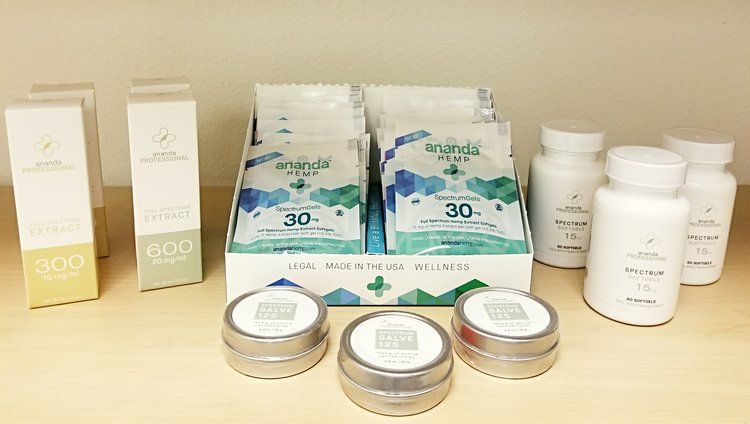 What Is CBD?
Cannabidiol (CBD) has a multitude of health benefits. This oil is extracted from the Hemp plant which is a variety of the species Cannabis sativa.
Hemp is rich in CBD, while having much less tetrahydrocannabinol (THC) when compared to Marijuana. CBD and THC are both cannabinoids, each having distinct medicinal properties.
THC is more known for its recreational use ─ giving users a "high," while CBD provides a multitude of medical benefits (listed below) without the high.
Is CBD Legal?
Our products undergo rigorous testing to ensure purity and strength while having a legal THC level of <0.3%.
What Is CBD Used For?
• Chronic pain
• Increase appetite
• Epilepsy
• Movement disorders such as with Huntington's disease
• Insomnia
• Multiple Sclerosis
• Anxiety
• Depression
• Migraines
More About This Product
Dosage forms available:
1. Sublingual Drops
2. Topical salve
3. Gel caps
Our products contain a full spectrum of cannabinoids, terpenes, and other chemical compounds rather than isolating certain cannabinoid extracts. This process creates a synergistic effect which has been shown to be more beneficial than individual components given alone. This product contains naturally occurring cannabinoids such as CBD, CBN, CBL, CBDA, CBG, CBC, THCV, CBVD while keeping THC <0.3%